Welcome to my project blog! Thank you for your interest in my work.
My name ist Matthias Lohr, I'm a passionate Software Developer/Software Architect. I'm also interested in Server Administration, DevOps and many other technical topics.
On this website I present my projects, some of my talks, publish small tutorials and other useful information about my interests and hobbies.
If you have any questions or feedback – or just want to talk: Please do not hesitate to contact me.
And now have fun browsing my website!
Best regards
Matthias
About Matthias Lohr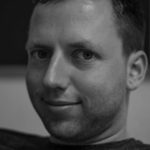 After my Abitur at the Martin-von-Cochem-Gymnasium I studied computer science (Diplom) in Trier. Already during my studies I worked as a freelancer on projects. After successfully completing the diploma examinations I worked in and around Hamburg, Cologne and Koblenz as a developer, consultant and software architect.
I am currently working for voestalpine SIGNALING Siershahn GmbH, where I am doing my PhD in cooperation with the University of Koblenz.
My hobbies include music (piano), climbing and sailing.
Short Biography