Introducing DigitalOcean Spaces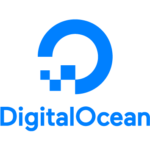 DigitalOcean Spaces is a new product from DigitalOcean, which offers a S3 compatible, flexible storage place for your data – and it's much simpler to configure compared to Amazon's S3 or other solutions i know.
Because uploading the whole stuff via a web based interfaces is really annoying, i tried to mount the storage with my Ubuntu Linux. Here's the result, which may help you to success faster than i did.
Setup
First, you have to create a new "Spaces space" at DigitalOcean. After doing that, use the API menu entry in your DigitalOcean account to create (or get) API credentials for your new space. Create a new file named .passwd-s3fs in your home directory, set the privileges to 0600 (read and write access only for the owner) and enter the following content (similar to this tutorial):
digitalOceanSpaceName:key:secret
Now, install s3fs-fuse into your system. For Ubuntu you can simply use sudo apt-get install s3fs.
After successful setup, use this command to mount  your space:
s3fs digitalOceanSpaceName /your/mount/path -ourl=https://nyc3.digitaloceanspaces.com